Pioneering Light Source Technology
Join thousands of customers around the globe who know they can rely on our product innovation, superb quality, world class service and outstanding technical support.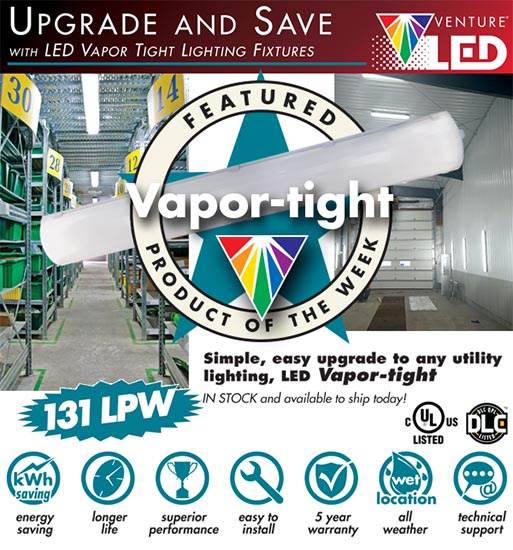 FEATURED PRODUCT OF THE WEEK
Venture's LED Vapor-tight fixtures are built tough and made from UV stabilized, impact resistant polycarbonate. For use as utility lighting, parking garage, entrance areas, car washes, canopies and maintenance areas. With an all plastic, corrosion resistant construction these versatile fixtures are IP-65 rated. Poured gasket with excellent compression and recovery characteristics ensures a tight, consistent seal. Knock-out locations are available on both sides of the fixture as well as on top. Each vapor-tight fixture is supplied with surface mounting clips and V-Hooks for chain mounting. The lightweight design allows for easy installation/replacement of existing fixtures.
View Full Range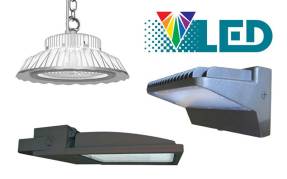 LED Lighting from Venture
Venture Lighting offer a world class range of LED Lighting Solutions, combining the very best in LED technology with unequalled service from one of the worlds leading light source innovators.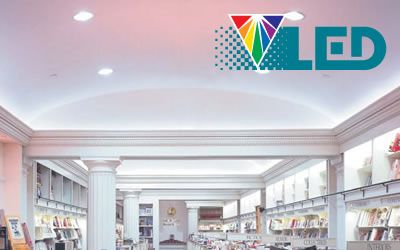 Why choose Venture LED?
We believe that the best lighting products should be complemented by the very best service and support. When you choose LED Lighting from Venture our customer service team supported by our experienced technical engineering department is always there to provide expert advice and to help you with all your lighting systems requirements.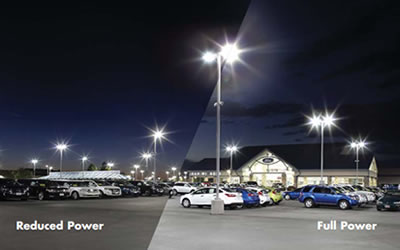 Wireless Lighting Controls
To optimize energy savings, Venture LED products can be paired with our advanced, intelligent wireless control system for area or street lighting. You can control, adjust, monitor and receive maintenance messages from each light fixture. Contact us for more information.