Safelit LED Garage Lights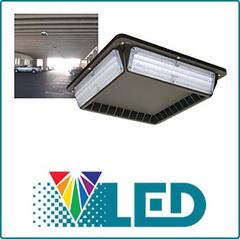 Venture Lighting's Safelit LED Garage Lights are low profile, light weight, and designed for long life with low maintenance and great performance. These LED luminaires are designed to quickly and easily upgrade existing HID parking garage fixtures.
LED Garage Lights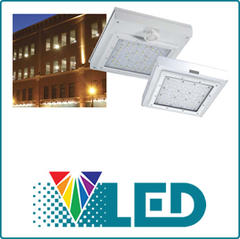 The Venture Lighting LED parking garage series of luminaires are low profile, lightweight and designed for long life and low maintenance. The fixtures are designed to allow for easy replacement of existing parking garage lighting fixtures.
| Watts | Order Code | DLC Model# | Initial Lumens | CCT | CRI | Integrated Sensor | Replace HID Wattage | IES File | Lighting Design Tool |
| --- | --- | --- | --- | --- | --- | --- | --- | --- | --- |
| 41W | CP45021 | CPA-03C-45WDA-xxAC01 | 4600 | 5000K | 70+ | No | 100W | | |
| 41W | CP97593 | CPB-03C-45WDA-xxAC01 | 4600 | 5000K | 70+ | Yes | 100W | | |
| 54W | CP54776 | CPA-03C-60WDA-xxAC01 | 6160 | 5000K | 70+ | No | 175W | | |
| 54W | CP38074 | CPB-03C-60WDA-xxAC01 | 6160 | 5000K | 70+ | Yes | 175W | | |
| 72W | CP86738 | CPA-03C-80WDA-xxAC01 | 8590 | 5000K | 70+ | No | 250W | | |
| 72W | CP96209 | CPB-03C-80WDA-xxAC01 | 8590 | 5000K | 70+ | Yes | 250W | | |